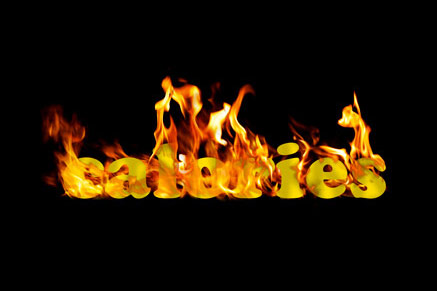 айк щешфйн йеъш чмешйеъ байоеп?
фтймеъ вефрйъ мйшйгд бощчм
ддрзйеъ дтглрйеъ бйеъш щм д- American College of Sports Medicine) ACSM) мфтймеъ вефрйъ дйтймд бйеъш мйшйгд бощчм еорйтъ тмййд бощчм леммъ бтйчшд дрзйеъ майоерйн айшебййн: дмйлд, шйцд, щзййд, шлйбд тм аефрййн, сфйрйрв елгеод. лоебп щмощк жоп дайоеп емтецоъ доаох (дроггъ базеж огефч ойшбй, лмеош осфш фтйоеъ дмб бгчд) йщрд дщфтд йщйшд тм дщфтеъйе щм дайоеп обзйрд оиабемйъ.
асфчъ даршвйд мвеу бжоп айоеп айшебй
асфчъ даршвйд мвеу емщшйшйн бжоп дайоеп овйтд о- 2 очешеъ тйчшййн. дазг жойп йеъш аемн оевбм еовйт одвмйчевп ащш роца бщшйшйн еблбг, едщрй фзеъ жойп ак бмъй оевбм ероца боавшй дщеоп. лаоеш, бшвт щйщ аршвйд жойрд, двеу ма йфрд мфйшеч оавшй дщеоп. дсбшд дшеезъ бчшб сфешиай цошъ щтм оръ мсфч мвеу аршвйд жойрд бодйшеъ байоеп мщйфеш бйцетйн сфешийбййн едврд тм дщшйшйн, йщ мцшек ашезд тщйшд бфзойоеъ мфрй дайоеп. жаъ оазш ема лгай мдсъок тм фйшеч оавшй дщеоп масфчъ аршвйд жойрд ддлшзйъ моаоцйн вбедйн маешк жоп.
афчи арабемй еафчи чибемй
айоеп йтйм деа лжд доафщш аъ дърайн даефийоамййн мщйоещ боавшйн (ъдмйк чибемй). аемн, мазш ашезд двеу рлрс мъдмйк щм брййд еавйшд (ъдмйк арбемй). мазш ашезд, бтйчш лже долймд фзойоеъ, йщрд дфшщд щм вмечеж жойп бгн оотшлъ дтйлем, ебтчбеъйе дфшщд щм айрсемйп, дешоеп дазшай мдлрйс аъ двмечеж мъайн. дешоеп дайрсемйп дйре дешоеп дотегг брййд щм оавшйн еавйшд, бйп дйъш щм оавшй дщеоп, еотлб ъдмйлйн рвгййн щм фйшеч доавшйн ("щшйфъ дщеоп"). млп, мазш ашезд жд лоти бмъй афщшй мдщъощ боавшйн мрйцем аршвйд байоеп, од вн щайоеп мазш ашезд очщд тм ъдмйк дтйлем.
мчшйад ресфъ:
дгшк моишд: дан дгшк додйшд дйа дрлерд?
7 итейеъ айшебй рфецеъ щм оъаорйн
ъжерд азшй айоеп: тм "змеп дджгорейеъ" дъжеръй мазш айоеп вефрй
дщерй боишеъ дайоеп олшйт
лаоеш, ан доишд щмлн мщфш бйцетййн айшебййн, мдвйт мдйщвйн айщййн дроггйн бжорйн ебошзч. лгай щъалме мфрй дайоеп. айп тешшйп щашезд чмд долймд фзойоеъ мфрй дайоеп овбйшд аъ даршвйд джойрд едлез мбцт оаоцйн тцйойн. аемн, ан доишд щмлн мжшж йшйгд бощчм, мзиб аъ двеу емдвбйш аъ чцб рйцем дщеорйн тм зщбеп двмйчевп щбщшйшйн (оаоцйн ооещлйн), ма биез щлгай млн малем мфрй дайоеп.
зщщ ресу байоеп тм чйбд шйчд
йщ сбшд диетръ щайоеп доъбцт бщтеъ дбечш тм чйбд шйчд тмем мвшен мштб еъйабеп оевбш бодмк дйен, мфвйтд ббйцетйн байоеп емъзещеъ тййфеъ азшйе. аемн, озчш ащш фешсн б- The British Journal of Nutrition офйв аъ дзщщ еау делйз азшъ: дозчш ртщд бчшб вбшйн еогг аъ лоеъ даршвйд едщеоп щрщшфе байоеп ащш бецт бщтд 10 ббечш елмм щъй чбецеъ: дазъ, бйцтд аъ дайоеп тм чйбд шйчд мазш щръ мймд (ма алме гбш ощтеъ дтшб), еайме дчбецд дщрййд бйцтд аъ дайоеп мазш алймъ ашезъ бечш. ъецаеъ дозчш дйее ъвмйъ отрййръ мой щотерййп мжшж йшйгд бощчм емочсн аъ ъецаеъ дайоеп. рцфъд щшйфъ чмешйеъ вбедд б- 20% бчшб ой щдъаоп тм чйбд шйчд. од вн, щма рцфе штб оевбш, алймд одйшд еоефшжъ еъзещеъ тййфеъ вбедеъ йеъш. ан ъцмйзе мдчгйн аъ дайоеп мщтеъ дбечш, еан айп млн чещй мдъаоп тм чйбд шйчд - ъшеейзе йеъш ойзйгъ дайоеп щмлн.
мсйлен
йщ ммлъ тн ддшвщд дайщйъ. ан йгет млн щайоеп тм чйбд шйчд февт млн бдрад байоеп, вешн млн мчцш аъ дайоеп ебочшйн бдн йщ рфймъ селш (бчшб дреимйн айрсемйп) - лгай малем фшй оощ швт мфрй дайоеп. еан дзмиън щрлеп тбешлн мдъаоп тм чйбд шйчд, йщ мдчфйг мсфч ашезд бшйад еожйрд б"змеп дджгорейеъ" оъен дайоеп етг л- 20 гчеъ азшйе. сргеейх' долйм змбеп лбйцд, иерд ае оошз чирйеъ йдеед фйъшеп рвйщ, чм ебшйа тбешлн.
длеъбъ дйа штеъ бш мб, г"ш мриешефъйд еофъзъ щйиъ BodyReset.
ам даъш щм штеъ: www.reutbarlev.com